Organizations can build a Trauma-Informed and Responsive (TIR) workforce through a sharp focus on training and development, including:
Determining which skills are necessary to provide TIR care in the context of that organization's work, and prioritizing these skills in hiring and training practices.
Encouraging diversity, equity, and inclusion in hiring and promotion practices to ensure staff at all levels are representative of the community being served.
Providing mandatory training on the impact of childhood trauma, secondary traumatic stress, and racism/equity to all employees and volunteers during orientation and as a part of ongoing professional development.
Developing policies and structures to address secondary traumatic stress in staff, with the understanding that failure to do so can lead to disengagement, staff burnout, and increased likelihood of staff perpetuating trauma within the workplace. One way of doing so is by providing training on trauma and offering concrete referrals for support.
Training to support a TIR approach should include background on trauma and its impacts, including:
Information on how to respond to trauma and its impacts, tailored to the role a staff member plays, such as:
Connecting the child and their family with longer-term trauma interventions as appropriate. LINK-KID, run by the UMass Chan Medical School, can help you make those service connections.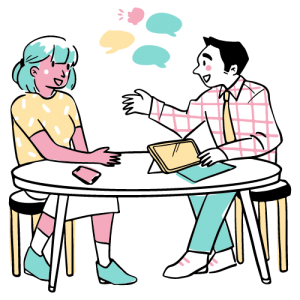 The types of action that can traumatize or retraumatize a child or family include:
TIR organizations should also strive to create a healthy environment for staff by adopting the following practices: