Audrey Smolkin, MPP
Executive Director
Instructor, Dept. of Pediatrics, UMass Chan Medical School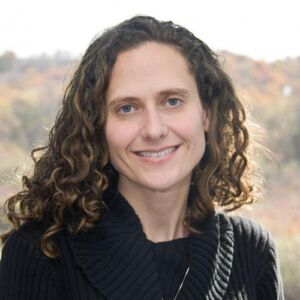 Audrey Smolkin is the Executive Director of the Center on Child Wellbeing & Trauma. As the former Director of Child and Family Policy at ForHealth Consulting, Audrey was instrumental in planning for and launching the Center in 2021, which serves as a hub of information, trainings, and technical assistance for Massachusetts child-serving organizations seeking to become more trauma-informed and responsive.
Audrey has worked on state and national policies related to children and families for over two decades.
Previously, she developed new programs, research, and evidence-based policy initiatives related to children and families, including partnering with the Massachusetts Department of Children and Families on medical care for children in the care of the department as well as management related to a statewide network of Family Resource Centers.
Prior to that role, Audrey was the director of strategic planning in ForHealth Consulting's health policy and research practice, where she analyzed state health policy developed, implemented, and evaluated policy programs, and the director of research and policy analysis at the former Center for Adoption Research at UMass Chan Medical School. She was the lead evaluator of a major grant that the Administration for Children and Families of the U.S. Department of Health and Human Services awarded to the Center for Adoption, and she oversaw the statewide Adoption Attitudes Survey.
Before coming to UMass Chan Medical School, Audrey served as a senior legislative analyst at the Administration for Children and Families. In that capacity, she worked on estimating the federal costs of various welfare and child welfare legislation. She also served as the lead budget and policy analyst on a major childcare expansion under the leadership of the Clinton Administration.
Audrey received her master's degree in public policy from the University of Chicago and earned her bachelor's degree in psychology at the University of Pennsylvania. She is an instructor with the Department of Pediatrics at UMass Chan.