We all require safety to survive and thrive, but children who have experienced trauma have had their sense of safety disrupted. This is why it's vital that Trauma-Informed and Responsive organizations ensure a child's physical, social, and emotional safety, which are deeply intertwined.
Ensuring a child's social and emotional safety can include:
Empowering children to be their authentic selves and allowing children to express their ideas, thoughts, beliefs, needs, identities, self-concepts and emotions without fear of ridicule, shame or dismissal.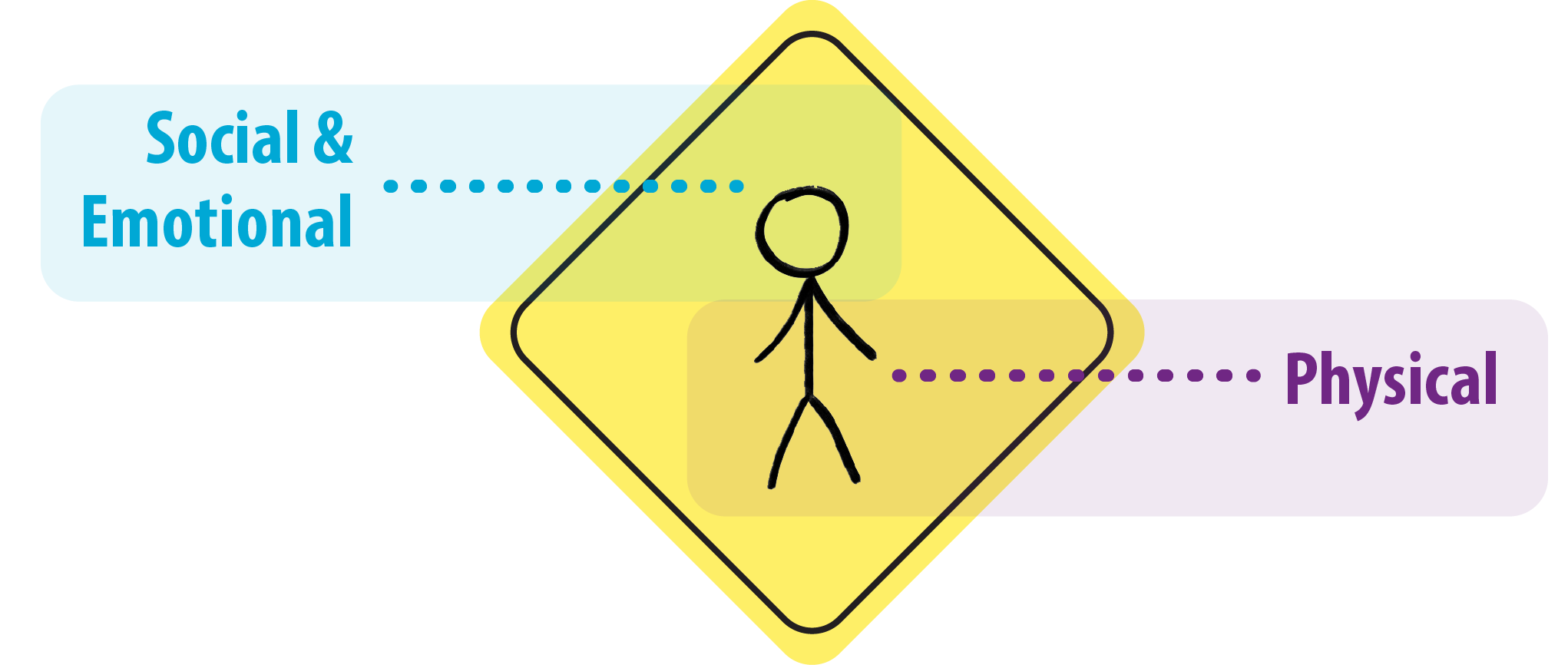 Ensuring a child's physical safety can include:
Safety is also important for staff because staff deserve to be safe, and also because some may be living with their own unaddressed trauma, which may inhibit their ability to respond appropriately to the children in their care.
Staff who do not experience the setting as physically, socially, and emotionally safe are less likely to be able to follow the Guiding Principles of a TIR approach in their work with children and families.
Things to consider in ensuring staff safety can include: