Alison Cebulla, MPH
Associate Director of Curriculum Development and Training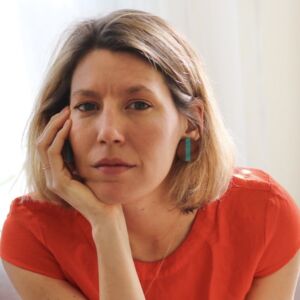 Alison joined the Center on Child Wellbeing and Trauma after 3 years as a Community Facilitator at PACEs Connection (PACEs = Positive and Adverse Childhood Experiences), a network of over 50,000 people and professionals who are passionate about creating a trauma-informed world. While there, she produced over 100 virtual events with industry experts, including a series to promote the Netflix launch of the film Cracked Up, the story of SNL actor and comedian Darrell Hammond's search for the truth about his childhood. Through this series, Alison worked with such heroes as Bessel van der Kolk, MD, Gabor Maté, MD, Jacob Ham, V (Eve Ensler), Jane Fonda, and filmmaker Michelle Esrick.
Alison joins this movement with lived experience as a person in recovery. Her personal healing journey led her to pursue a Master of Public Health from Boston University School of Public Health ('19). Her undergraduate degree is from University of California, Berkeley ('09) in Conservation and Resource Studies with a focus in agricultural ecology. Alison went on to intern at ecological nonprofits in Belgium and the Netherlands, then worked in Fair Trade, an industry that seeks to end violence against women through economic empowerment. For many years she ran an online program that helped people quit sugar and heal emotional eating. Alison has written about the transformative power of kindness and gratitude in the Huffington Post and has taught workshops and spoken on stage in Paris, Barcelona, New York City, San Francisco, Los Angeles, and Austin. She is an avid trail runner, yogi, meditator, writer, photographer, and food grower.
She's excited to be in this role at CCWT helping to make Massachusetts trauma-informed and responsive.